i4B are
passionate professionals

who help your business grow.

We are experts in building innovative IT solutions for the electric vehicle market. Based on 16 years of experience in the auto parts industry, we help identify business needs and deliver IT solutions that meet our partners' strategic and business objectives.

Innovation for business. Innovation for people.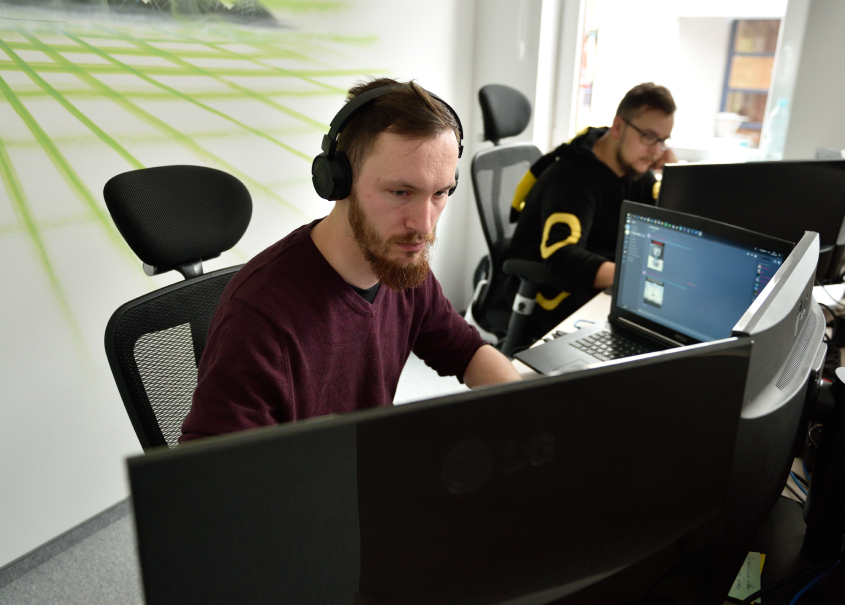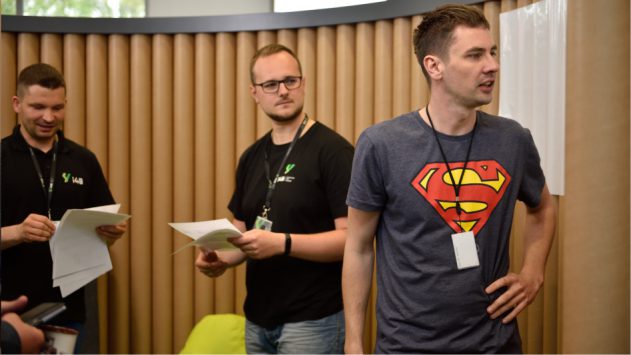 What makes us
a team?
i4B is a company created by enthusiasts of the electric vehicles auto parts industry. We have been working in an international environment in the automotive market for 16 years. We operate based on Agile methodology. We are a team of specialists who focus on clients and the development of their business.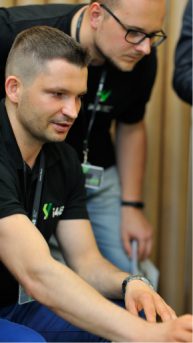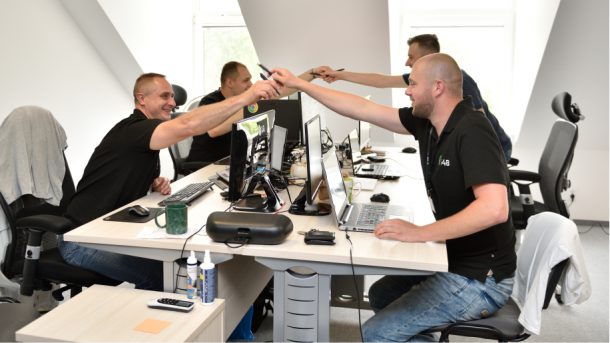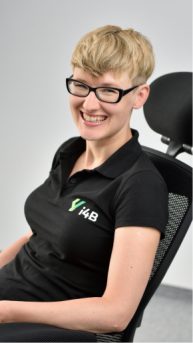 Discover the
values that drive us
Teamwork
We are a close-knit team, we support each other, and we socialize after work. Good relations with our colleagues are important. We are communicative, open, and client-oriented. A good team is a good flow!
Commitment
Quality solutions are always our priority. Commitment is the first step to a long-term business relationship. We focus on our clients' needs, provide high-value services and build strong relationships with our clients. We base collaboration on the exchange of experience and brainstorming, which results in the seamless execution of common objectives.
Trust
We reduce the risk associated with outsourcing IT solutions. The choice of technology we use is not accidental. It is dictated by the possibility of optimizing business processes. We focus on the continuous flow of feedback. It allows for efficient adaptation in a changing business environment and quick adjustment to market needs.
Timeliness
We know our industry and understand business needs. Companies who trusted us include such giants as LKQ (51 thousand employees) or Era (operating in 80 countries). We work effectively, on schedule, and provide stable solutions as the implementation of each project is based on values consistent with the Agile methodology.
Technologies

we work with
We are
truly agile
i4B in
numbers
+300
solved stories/tasks in Jira
+200
hours of brainstorming sessions
+20
internal speeches, presentations, training sessions.
+500
pipelines with the automated deployment process
+30
outings/company events per year
We create innovation for people.
Meet the
Team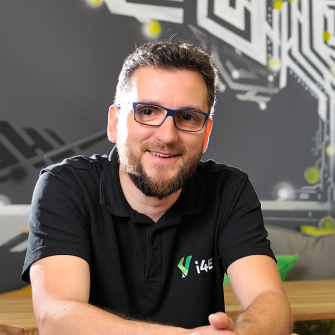 Daniel Ślusarski
CEO
Co-owner of i4B, associated with the company from the very beginning. He's worked his way up from a developer, project manager, product owner, and CIO to CEO. He is a change-maker and an Agile methodology advocate. Always happy to tackle any difficulties, both at work and after hours. He's also a skilled CEO on a personal level, as a creative dad of three. In the winter season, he loves skiing on the Alpine slopes.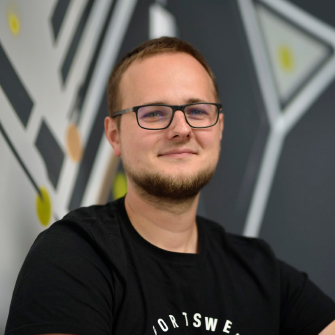 Jacek Labuda
Head of Delivery
Senior Software Developer
Jacek is involved in e-commerce projects for the automotive industry. He manages a Scrum team and is responsible for the development and maintenance of an e-commerce system. His personal and professional goal is to optimize working time, productivity, and communication. After work – husband and father. He loves Yerba Mate.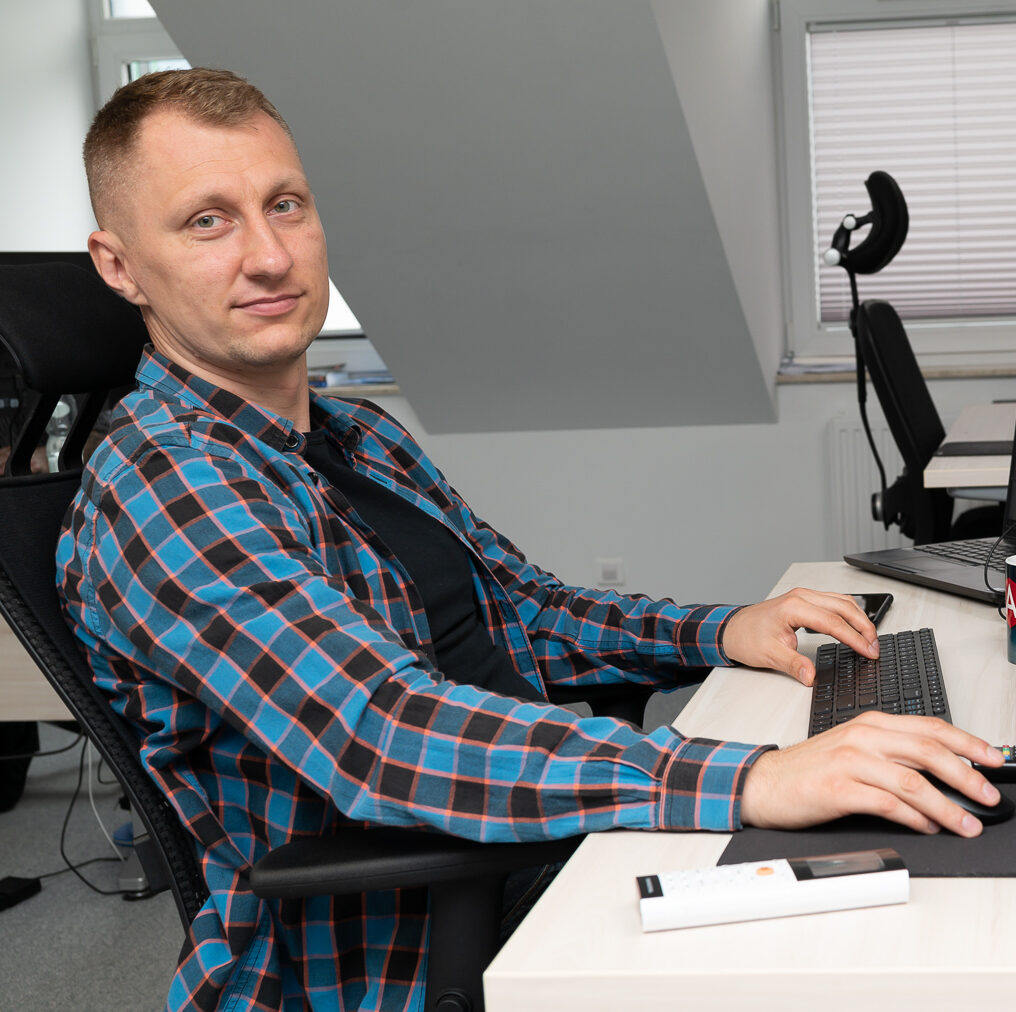 Marcin Przybylski
Head of Competences
Senior Software Developer
Since the beginning of his career, he has been working with web technologies written in .NET. He is interested in software architecture, testing, and DevOps topics. Marcin is an experienced, proactive, and goal-oriented fullstack. Apart from coding, what is important for Marcin are team relations and people. A husband and father of two daughters. He likes to run in the woods of Koszalin and play football with his friends from time to time.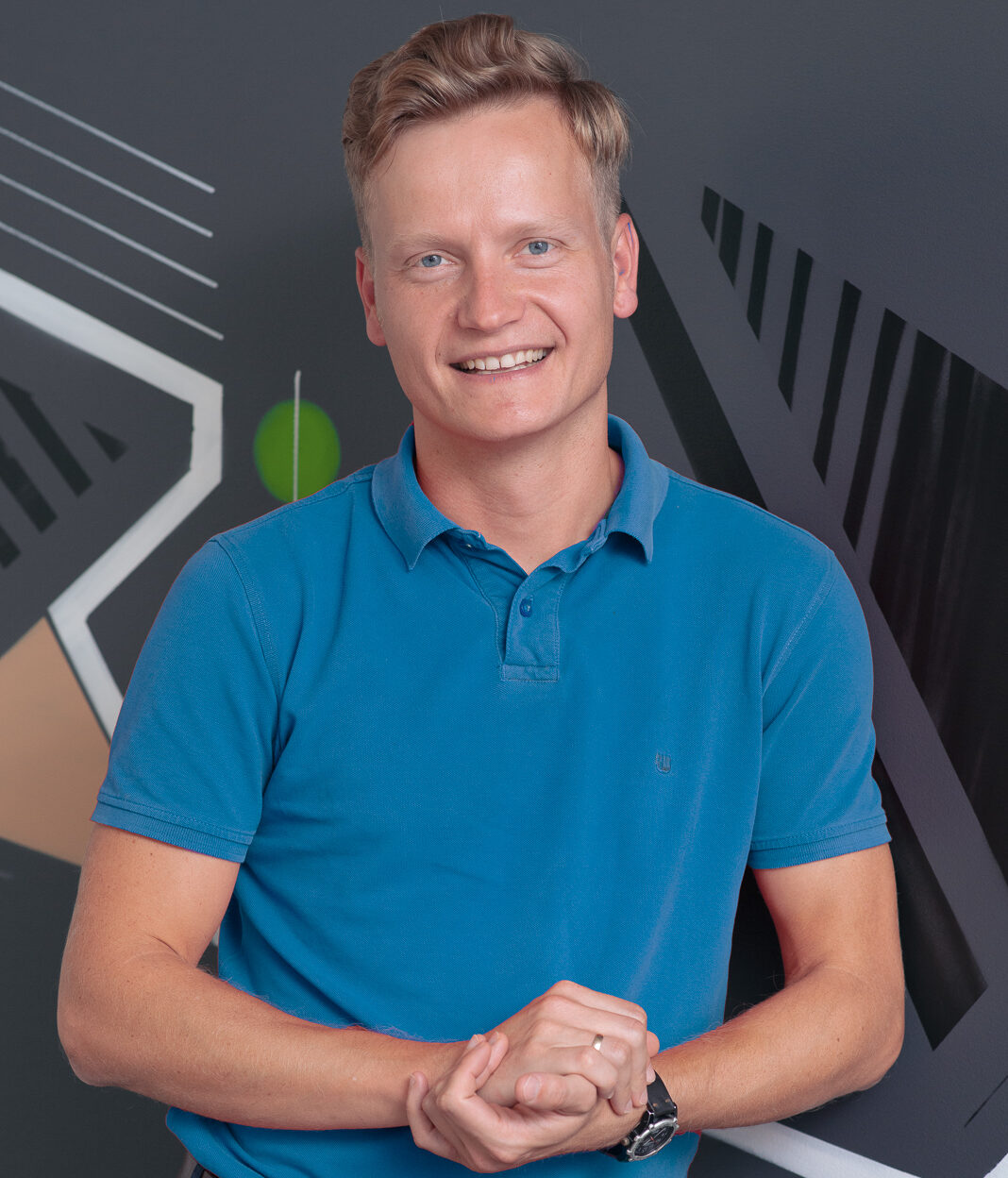 Paweł Skiścim
Head of Growth
Managing Partner
A coach of agile methodologies and software craftsmanship practices. Co-creates an inspiring and effective work environment by supporting developer development and systematizing internal processes at i4B. He is calm and optimistic, but he can look at things with a critical eye. He is passionate about alpine skiing and cycling.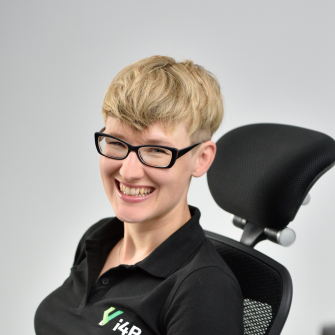 Katarzyna Żuromska
People & Culture Specialist
A specialist in PR, employer branding, social media, and office procurement. She takes care of a positive image of the company and ensures comfortable conditions for the team. She saves the day when you need a company T-shirt in the right size, makes people laugh during photo shoots, and encourages them to talk online about their potential. She is an optimist committed to working with people. A mother, a wife, and a painter.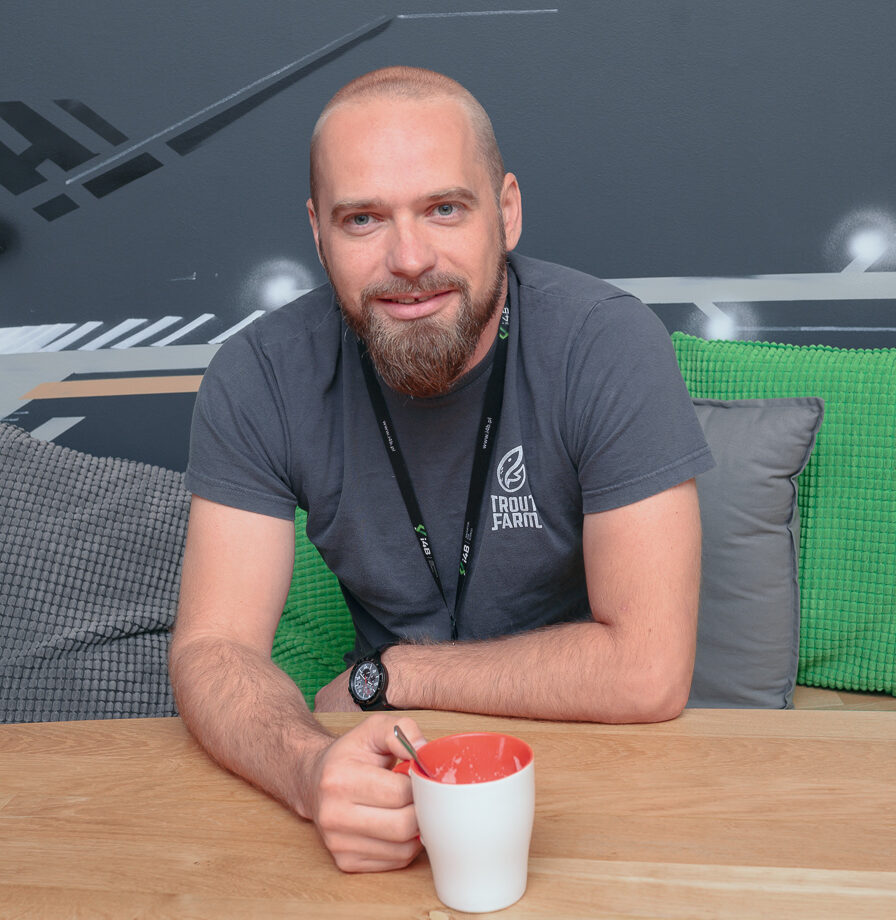 Krzysztof Tomaszczyk
Senior Software Developer
Solution Architect
A team leader and a developer by vocation. Co-founder of the i4b brand. He is persistent and likes to raise the bar high for both himself and others. As he says, he accomplishes impossible tasks immediately, but miracles take him a little longer. After work, he splits his time between two passions: fishing and volleyball – he plays in an amateur league.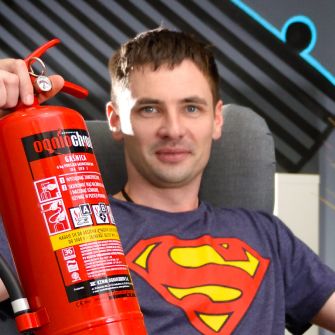 Kazimierz Turkacz
Senior Software Developer
Solution Architect
A pragmatic software developer with several years of experience. He does not hesitat e to take responsibility for developing, coordinating, and delivering a solid solution to a client. He is concrete, but also family-oriented. He is passionate about space science and reading books.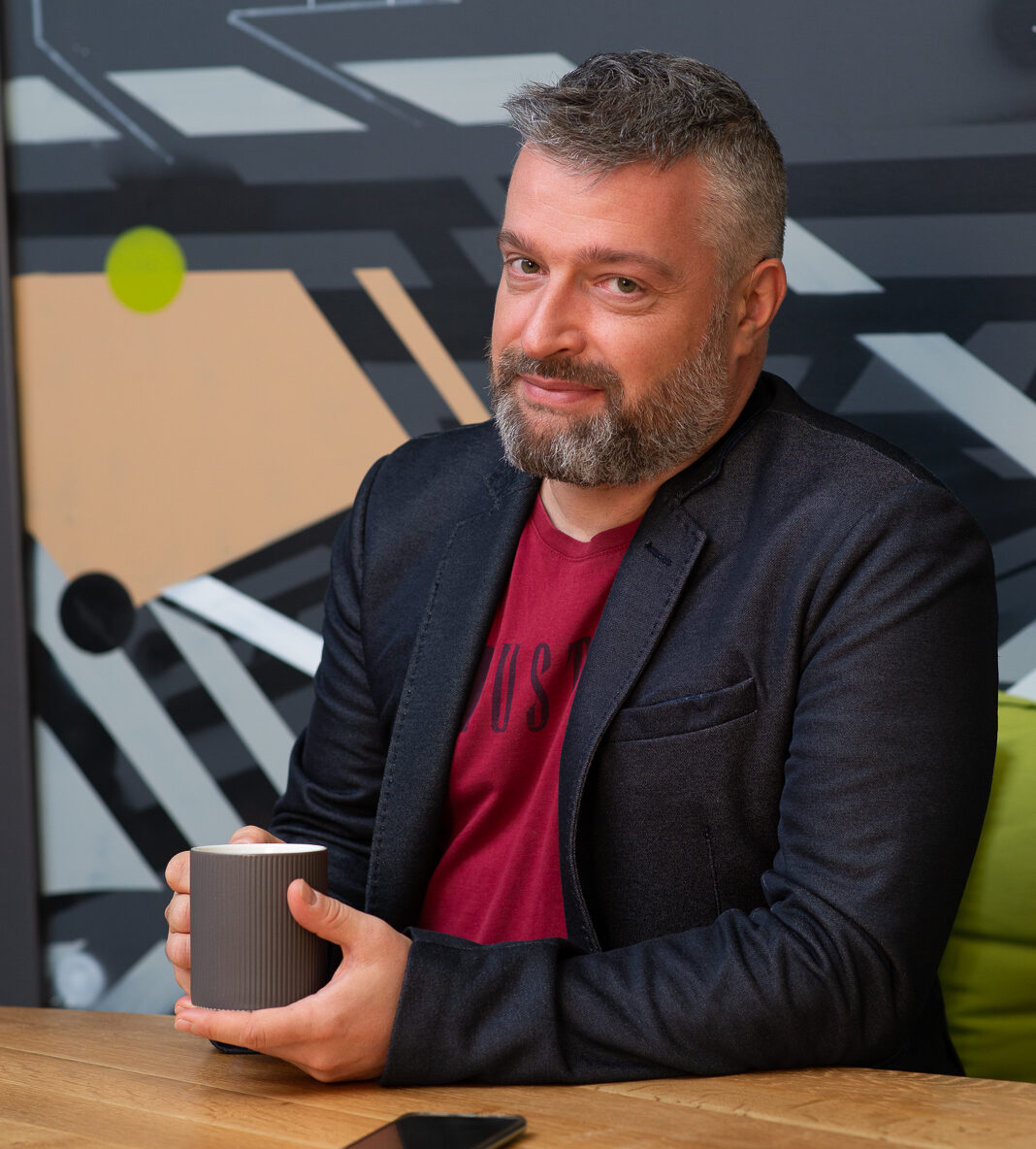 Tomasz Proć
Senior DevOps Engineer
Tomasz supports developers with his knowledge of Cloud technology and software development automation. He is a proponent of the Open Source movement, always up to challenge any technology. He likes adrenaline from struggling against the sea. During his sailing adventures, he visits new places, meets people, and discovers flavors of foreign cultures. He is interested in eastern philosophies and passionately explores the secrets of Chinese martial arts.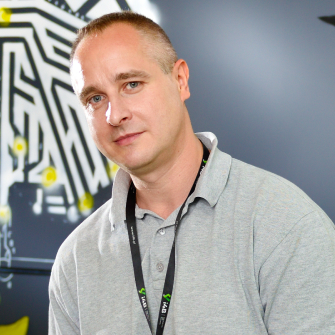 Mirosław Czajkowski
Head of the Analytical Department
Senior Analyst
The most senior member of the analyst team. He is responsible for generating catalogs from Access, exporting data to TecDoc, and analyzing car parts data. He loves basketball and he plays in an amateur league in Koszalin. He spends his free time on walks with his family, riding a bike, or playing football with his son.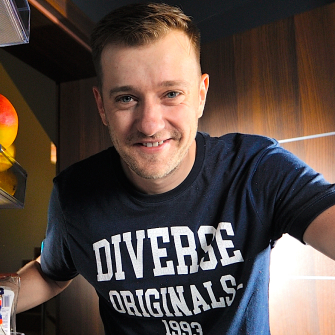 Damian Radewicz
Senior Analyst
At work: conscientious and inquisitive automotive market analyst. After work: enthusiastic angler who spends 90% of his time on the river trying to catch fish. Enjoys swimming, cycling, and mountain hiking. His trademark is a baseball cap and a relaxed style.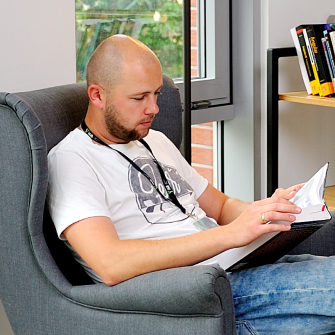 Filip Staszewski
Senior Analyst / Graphic Designer
The only graphic designer on the team. As a master of Photoshop, he can handle any aesthetic challenge. An amateur of volleyball, soccer, and swimming. Passionate about firefighting – in his free time he puts out fires and saves people as a firefighter in a volunteer fire department.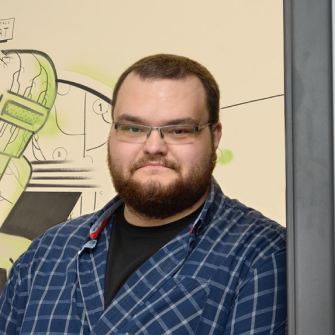 Michał Łuniewski
Senior Software Developer
Avid developer who treats problems as puzzles to be solved. Positive and task-oriented. Interested in history and science fiction. In his free time, he likes to unwind listening to music, playing games, or indulging in good whisky and snuff.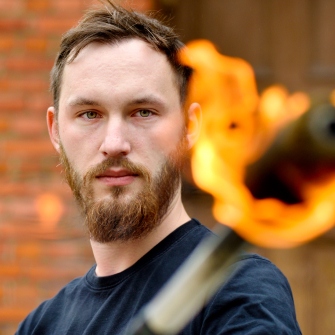 Paweł Gawron
Software Developer
A software developer interested in artificial intelligence. Always helpful and friendly. During work, he relaxes while drinking yerba and solving Rubik's cube. After work, he enjoys watching CS:GO matches and gaming with his friends. His greatest passion, however, is jugglery. He participates in fire shows with true enthusiasm.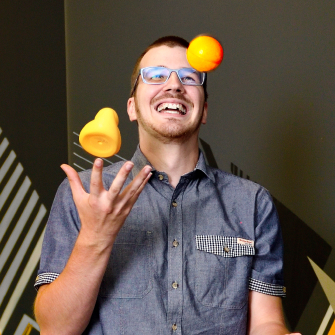 Oskar Gruszczyński
Software Developer
Scrum Master
Jack of all trades – apart from programming, he is interested in psychology, sociology, biology, algorithmics, statistics, juggling, card games, role-playing games, roller-skating, manga, and anime. He calls himself a walking oxymoron: a realist – a dreamer, a chatterbox – an introvert, lazy-bones – a runner at the same time. He lives by the rule: "do what you would do even if you weren't paid for it".
We care about people. We care about what they say.
My relationship with i4B has been great from the very beginning. I have been working here since 2005 and am fully satisfied. It is nice to come to our modern office and work in a friendly atmosphere. We can count on training and substantive support. There are opportunities for promotion. Our company provides high quality IT services, we partner with many companies. If necessary, we work in hybrid mode (home, office).
Mirosław Czajkowski
Senior Analyst / Head of the Analytical Department
I have been working at i4B since the beginning of the company, and I have been on the team since 2009. A great working atmosphere has always been the biggest asset. The relations between co-workers and communication with superiors are very good. The atmosphere is further improved by social events after working hours or team-building trips. Stable and attractive salary, various benefits, and support from the company are additional advantages. It is hard for me to find any disadvantages of working at i4B. I recommend employment with i4B. I am sure it will be an unforgettable adventure.
Filip Staszewski
Senior Analyst / Graphic Designer
I have been working for the company for over 14 years. i4B is a reliable and highly recommendable employer. Attractive remuneration, various benefits, training courses, friendly and collaborative atmosphere are the company's main advantages.
Damian Radewicz
Senior Analyst
Get in touch and let's talk.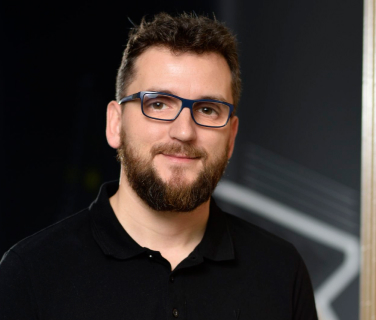 Write to us on:
contact@i4b.pl
Your message was successfully sent.
Thank you for contacting us. We will get back to you as soon as possible.